Archblock Stablecoins Terms of Use
Last modified: October 27, 2023
Welcome to Archblock Stablecoins! Please read these Terms of Use and our Privacy Policy (collectively the "Terms") carefully, as you agree that you consent to these Terms by your use of this website and TrueCoin, LLC's services, as described further below.
1. Acceptance of the Terms of Use
These terms of use are entered into by and between you and TrueCoin, LLC ("Company," "TrueCoin," "we," "our," or "us"), a wholly-owned subsidiary of Archblock, Inc. ("Archblock"), and they govern your access to and use of this website (app.trusttoken.com) and our online software platform (the "Platform"), including any content, functionality, and services (the "Services") offered on or through the Platform, whether as a guest or a registered user.
Please read the Terms carefully before you use the Platform. BY USING THE PLATFORM, OR SERVICES, OR BY CLICKING TO ACCEPT OR AGREE TO THE TERMS OF USE WHEN THIS OPTION IS MADE AVAILABLE TO YOU, YOU ACCEPT AND AGREE TO BE BOUND AND ABIDE BY THESE TERMS OF USE AND OUR PRIVACY POLICY, INCORPORATED HEREIN BY REFERENCE. If you do not agree to these Terms of Use or the Privacy Policy, do not access or use the Platform or any TrueCoin services. The person executing this agreement on customer's behalf warrants that he or she has the authority to bind the customer to these terms of use.
2. Eligibility
The Platform is only intended for adults eighteen (18) years of age and older. You are not allowed to use the Platform or provide information on it if you are under eighteen (18) years of age. You are not allowed to use the Platform for any illegal activity, including, but not limited to, illegal gambling, money laundering, fraud, blackmail, extortion, ransoming data, terrorism financing, other violent or illegal activities, or any other activity listed in section 14. The Plaform is limited to users who meet the Anti-Money Laundering and Counter Terrorism Financing customer due diligence requirements outlined below.
If you are operating an account on behalf of an entity, you represent and warrant that (1) such legal entity is duly organized and validly existing under the applicable laws of the jurisdiction of its formation jurisdiction; (2) you are duly authorized by such legal entity to act on its behalf, and (3) such organization (and any affiliate entity) must not have been previously suspended, removed, or deactivated from the Services or any other service or product offered by TrueCoin or its affiliate entities.
3. Changes to the Terms of Use and Platform
We reserve the right to update these Terms from time to time, and these changes are effective as soon as we post them on the Platform. If you continue to use the Platform following the posting of any revised Terms, you are accepting and agreeing to the changes.
We may also update the content on the Platform as we see fit, but do not guarantee that any content is necessarily complete or up-to-date.
4. Archblock Stablecoin Services
The Platform is an online environment to mint "1CAD", "1GBP", "1AUD" and other stable cryptocurrency tokens (each an "Archblock Stablecoin" and collectively "Archblock Stablecoins") for Canadian Dollars, British Pounds Sterling, Australian Dollars and other fiat currencies, respectively. You may also redeem Archblock Stablecoin tokens for the respective fiat currency on the Platform. Archblock Stablecoins are not money, legal tender, and are not monetary instruments. They are also not stored value or currency. Once you have Archblock Stablecoin tokens, you can trade them, keep them, or use them to pay persons that will accept your Archblock Stablecoin tokens, or redeem them for the respective fiat currency backing the tokens on the Platform.
Archblock Stablecoin tokens are fully backed by the currency used to mint them at issuance, cash equivalents, short-term government securities, or liquid investments denominated in the same underlying currency. Archblock Stablecoin holders can mint or redeem tokens for their respective fiat currencies held in escrow accounts managed by our independent fiduciary network through the Platform. The Platform is only intended to facilitate such mints and redemptions. The Company utilizes TrustToken's asset tokenization smart contracts and escrow accounts managed by banks, depository institutions, or trust companies (each a "Banking Partner" and together our "Banking Partners") in order to maintain 1 to 1 parity between Archblock Stablecoin tokens and the fiat currencies, cash equivalents, or short-term government securities, or liquid investments held in escrow accounts for the benefit of our users. THE COMPANY ITSELF DOES NOT GUARANTEE ANY RIGHT OF REDEMPTION OR EXCHANGE OF ARCHBLOCK STABLECOIN TOKENS FOR FIAT CURRENCY.
The Company reserves the right to refuse to issue or redeem Archblock Stablecoin tokens, without limiting the generality of the foregoing, if any act, conduct, transaction, omission, or misrepresentation, or the party requesting the issuance or redemption, violates, attempts to violate, causes, aids, or abets the violation of any applicable laws, statutes, ordinances, or regulations; is suspected or believed to be blocked property, frozen assets, or economic resources, or the proceeds of any crime, terrorist financing, or corruption related to any person or government official under any applicable laws; or exposes the Company to sanctions, restrictions, or penalties.
5. No Class Proceedings
You and we agree that any party hereto may bring claims against the other on an individual basis only and not as a plaintiff or class member in any purported class or representative action or proceeding. Unless the parties agree otherwise, any adjudicator of any claim—whether judicial or otherwise—may not consolidate or join more than one party's claims and may not otherwise preside over any form of a consolidated, representative, or class proceeding. Any adjudicator of any claim may award relief, including monetary, injunctive, and declaratory relief, only in favor of the party seeking relief, and only to the extent necessary to provide relief necessitated by that party's claim(s). Any relief awarded cannot affect other users of the Platform or of any Services.
6. Anti-Money Laundering and Counter Terrorist Financing
We are committed to providing you with safe, compliant, and reputable services through the Platform. Accordingly, we insist on a comprehensive and thorough customer due diligence process, implementation, ongoing analysis, and reporting. This includes monitoring of and for suspicious transactions or activity, and mandatory reporting to international regulators.
We reserve the right to refuse registration to, or to bar transactions from or to, anyone from or in jurisdictions that do not meet international AML–CTF standards as set out by the FATF; to anyone that is a Politically Exposed Person within the meaning of the FATF's 40 Recommendations; or, that fails to meet any of our customer due diligence standards, requests, or requirements.
In lieu of refusing registration, we may perform enhanced customer due diligence procedures. At all times, you may be subject to enhanced customer due diligence procedures in your use of the Platform and any related service. The Company will validate and verify your identity based on the information provided. As part of our Know Your Customer (KYC) policy and ongoing monitoring of account activity, we reserve the right to request additional information and documentation from you in the future. If we are unable to contact you and verify your identity in the future, we reserve the rightto permanently close your account.
The Company will cooperate with applicable law enforcement and regulatory authorities where it is required to do so and will share information if there are reasonable grounds to believe that a Archblock Stablecoin is being used for illegal or prohibited purposes.
We reserve the right to prohibit specific cryptocurrency exchanges from accessing the Platform, receiving Archblock Stablecoin tokens, or transferring Archblock Stablecoin tokens if the exchange has not been pre approved by the Company or the Company is properly directed to do so by law enforcement or a court of competent jurisdiction. We reserve the right to restrict or prohibit the listing or trading of a Archblock Stablecoin on any exchange in our sole and absolute discretion. Any exchange that lists a Archblock Stablecoin token represents and warrants to the Company that by doing so it is duly organized, registered, licensed, and shall comply with all applicable laws and rules in every jurisdiction in which it operates. Furthermore, any exchange listing a Archblock Stablecoin token represents and warrants to the Company that by doing so it has Anti-Money Laundering ("AML") and Counter Terrorist Financing controls meeting the requirements in every jurisdiction in which it operates. The Company will make reasonable efforts to notify and inform exchanges in advance of any such restriction or prohibition, unless the Company is prohibited from doing so by law enforcement or under an order from a court of competent jurisdiction.
7. Accessing the Platform
We reserve the right to amend the Platform, and any service or material we provide on the Platform, in our sole discretion without notice. This includes, but is not limited to, replacing the existing Archblock Stablecoin smart contracts with new smart contracts or moving any Archblock Stablecoin token to a new blockchain. In the event that a Archblock Stablecoin smart contract is replaced or moved to a new blockchain, balances will be transferred and the old Archblock Stablecoin tokens will not be valid for any purpose and shall be frozen.
Should a blockchain on which a Archblock Stablecoin token is on forks, we reserve the right to select the new fork based on factors that include, but are not limited to, community adoption and long term viability. In the event of a fork, all Archblock Stablecoin tokens on the non-chosen fork will not be valid for any purpose and shall be frozen. The Company defines a blockchain fork as a protocol upgrade that breaks backward compatibility. The Company shall have sole and absolute discretion in defining a blockchain fork.
In order to cause Archblock Stablecoin tokens to be issued or redeemed by the Company, you must be a verified customer of the Company. You must create an account on the Platform and pass any bank verifications and KYC/AML validation requirements that we or our independent fiduciary partners require. It is a condition of your use of the Platform that information you enter into the Platform your account is correct, current, and complete. All information you enter into the Platform is governed by our Privacy Policy.
We reserve the right to deny access to the Platform to anyone or cancel an account for any or no reason, including but not limited to violations of these Terms, applicable laws and regulations, or engaging in any Prohibited Uses as outlined below, and at any time, at our sole discretion. If we terminate your account for any reason, we'll provide you with notice of our actions and make any unrestricted Archblock Stablecoin tokens available for redemption.
We reserve the right to prohibit wire submissions of fiat currency or redemption requests of Archblock Stablecoins if the total amount submitted or requested is less than $1,000 CAD, £1,000 GBP, $1,000 AUD or the equivalent amount of the respective fiat currency used to mint a Archblock Stablecoin.
8. Links from the Platform
Links to any third-party websites on the Platform are provided for your convenience only. We have no control over the contents of those sites or resources. If you decide to access any of the third-party websites linked to the Platform, you do so entirely at your own risk and subject to the terms and conditions of use for such websites.
9. Account Security
You are solely responsible for maintaining the confidentiality of your account information, as well as any and all activities that occur under your account. You must immediately notify us of any unauthorized use of your account and any other such security breach. We will not be liable for any loss that may occur as a result of someone else using your account or password, with or without your knowledge. You should use particular caution when accessing your account from a public or shared computer so that others are not able to view or record your password or other personal information.
10. Fees
The Company does not take any responsibility for any bank transfer, wire, or any other fees or costs ("Fees") associated with the mint or redemption of any Archblock Stablecoin product. Any Fees incurred by you during the mint or redemption of a Archblock Stablecoin product shall be deducted from
the amount being minted or redeemed before the balance is transferred to you. For example, if you wire $10,000 CAD to mint and there is a wire fee of $25.00 CAD, you will then receive $9,975.00 CAD in your blockchain wallet.
You are responsible for all on-chain transaction costs associated with on-chain transfers of any Archblock Stablecoin product. The Company does not charge any Fees for minting or redeeming any Archblock Stablecoin and does not charge any on-chain transaction fees in addition to the blockchain specific transaction fees associated with such transfers.
11. Taxes
You are solely liable for all the taxes, fees, and commissions resulting from the use of the Platform. These Terms of Use alone do not create a joint venture, partnership, or principal-agent relationship between you and the Company, or any other users, and nothing
in these Terms of Use may be used to imply such a relationship. You agree to indemnify the Company from any liability for, or assessment of, any claims or penalties with respect to such taxes, labor, or employment requirements, including any liability for, or assessment of taxes imposed on the Company by the relevant taxing authorities with respect to any fees paid to you as the result of using the Platform.
12. Assumption of Risk; No Advice
Cryptocurrency markets are volatile and shit quickly in terms of liquidity, market depth, and trading dynamics. You are solely responsible and liable for your account on the Platform and knowing the true status of your Archblock Stablecoin tokens even if the information on the Platform is displayed incorrectly.
The Company does not provide investment advice. The information contained within the Platform is for informational purposes only, and the Company is not soliciting any action based upon such materials. The material is not to be construed as investment advice. We do not provide any consultation on the advisability of minting any Archblock Stablecoin, the timing of a mint or redemption, or any other matters regarding the mint or redemption of any Archblock Stablecoin, such as trading techniques, models, algorithms, or any other schemes. Additionally, the material accessible through the Platform does not constitute a representation that the mint of any Archblock Stablecoin tokens are suitable or appropriate for you.
13. Risks
Please note the following risks in minting, redeeming, and using the Platform and Services:
Not a Bank Account
Your account with us (and any available assets held in such account) is not a bank account or a deposit account. Archblock Stablecoin tokens are not financial instruments and the Company may not be regulated as a financial institution in your jurisdiction. No interest will be paid on any funds or other assets held in your account and all assets directly held by the Company are not insured by the Company or, except as set forth below, any third party or any government agency. The Company may collect interest on the fiat deposits held in the Archblock Stablecoin escrow accounts.
No FDIC Coverage; Risk of Loss
The Company works with independent third-party financial institutions to provide cash management for the fiat deposits backing Archblock Stablecoin tokens so that each Archblock Stablecoin token is backed by an equivalent amount of cash and cash equivalents that include short-term, highly liquid investments of sufficient credit quality that are readily convertible into cash, and other instruments to generate yield to answer administrative and related costs, fees and charges. To achieve this, a portion of the fiat deposits backing Archblock Stablecoins are held in one or more depository accounts at our Banking Partners.
In all cases, cash equivalents and other instruments are recorded at cost which approximates the fair value, or cash value. Therefore, in addition to the risks noted above, there may be a risk of loss to these funds associated with the solvency of non-US banks holding such funds, the solvency of the instruments being invested in, or other factors.
FDIC insurance is not applicable to the fiat deposits backing non-USD Archblock Stablecoins. Non-USD Archblock Stablecoins are held at one or more depository accounts at our Banking Partners. To provide protection, the independent third-party financial institution bank or trust company may utilize sweep accounts that can protect the deposits through overnight investments in government backed securities. For example, UK Government Treasuries may be utilized for GBP deposits.
Theft and Loss
Any depository account maintained by an independent third-party financial institution for the benefit of Archblock Stablecoin token holders may not be sufficient to cover all losses due to theft or fraud incurred by our Archblock Stablecoin holders. Transactions in Archblock Stablecoins may be irreversible, and, accordingly, losses due to fraudulent or accidental transactions may not be recoverable.
Market Value
The market value of Archblock Stablecoin tokens may be derived from the continued willingness of market participants to exchange fiat currency or digital assets for Archblock Stablecoin tokens, which may result in the potential for permanent and total loss of value of Archblock Stablecoins in the market.
Redemption of Archblock Stablecoins
All Archblock Stablecoin tokens will be rounded down to the nearest amount of the lowest circulating denomination of the underlying representative fiat currency (e.g., US cent or British pence) respectively, upon redemption.
14. Feedback
In the event that you provide us any ideas, thoughts, criticisms, suggested improvements, or other feedback related to Platform (collectively "Feedback"), you agree that we may use the Feedback in any way we deem appropriate to: (a) improve our Platform and (b) promote the Platform, and that you will not be due any compensation for your Feedback that is used in these ways.
15. Intellectual Property Rights
The Platform and its entire contents, features, and functionality (including but not limited to all information, software, text, displays, images, video and audio, and the design, selection, and arrangement thereof), are owned by the Company, its licensors, or other providers of such material and are protected by United States and international copyright, trademark, patent, trade secret, and other intellectual property or proprietary rights laws.
These Terms of Use permit you to use the Platform for your use only, subject to the following restrictions: You must not reproduce, distribute, modify, create derivative works of, publicly display, publicly perform, republish, download, store, or transmit any of the material on the Platform, except as it is created and owned by you. You must not delete or alter any copyright, trademark, or other proprietary rights notices from copies of materials from this site. No right, title, license or interest in or to the Platform or any content on the Platform is transferred to you, and all rights not expressly granted are reserved by the Company.
16. Prohibited Uses
You may use the Platform only for lawful purposes and in accordance with these Terms of Use. You agree not to use the Platform:
In any way that violates any applicable federal, state, local, or international law or regulation (including, without limitation, any laws regarding the export of data or software to and from the US or other countries).
For the purpose of exploiting, harming, or attempting to exploit or harm minors in any way by exposing them to inappropriate content, asking for personally identifiable information, or otherwise.
To transmit, or procure the sending of, any advertising or promotional material, including any "junk mail", "chain letter," "spam," or any other similar solicitation.
To impersonate or attempt to impersonate the Company, a Company employee, another user, or any other person or entity.
In any way that infringes upon the rights of others, or in any way is illegal, threatening, fraudulent, or harmful, or in connection with any unlawful, illegal, fraudulent, or harmful purpose or activity.
To engage in any other conduct that restricts or inhibits anyone's use or enjoyment of the Platform, or which, as determined by us, may harm or offend the Company or users of the Platform or expose them to liability.
By means of any robot, bot spider, or other automatic device or process, or by any manual process, intended to monitor or copy any of material on the Website or for any other unauthorized purpose.
To partake in any transaction involving the proceeds of illegal activity;
To transmit or upload any virus, worm, or other malicious software or program;
To attempt to gain unauthorized access to other TrueCoin Accounts, the TrueCoin website, or any related networks or systems;
In order to disguise the proceeds of, or to further, any breach of applicable laws or regulations, or to deal in any contraband Archblock Stablecoins, other digital tokens, funds, or proceeds.
To use any funds or other value on the Platform, or use any Services, with anything other than funds, keys, Archblock Stablecoins, or other digital tokens that have been legally obtained by you and that belong to you.
To interfere with or subvert our rights or obligations or the rights or obligations of any other Platform customer or any other third party;
To engage in conduct that is detrimental to us or to any other Platform customer or any other third party;
To falsify any account registration details provided to us;
To falsify or materially omit any information or provide misleading information requested by us in the course of, directly or indirectly relating to, or arising from your activities on the Platform or the use of any Services, including at registration;
To reverse-engineer, decompile, or disassemble any software running on the Platform; or, attempt to harm us through your access to the Platform or any Services, except that nothing in this subparagraph shall be construed as limiting your free speech rights under applicable law.
17. Blacklisted Addresses and Transactions
TrueCoin reserves the right to "Blacklist" certain blockchain addresses that are determined to be outside TrueCoin's risk tolerance, or associated with illegal activity, or activity that otherwise violates the terms of this Agreement ("Blacklisted Addresses"). In the event that you send Archblock Stablecoins to a Blacklisted Address, or receive Archblock Stablecoins from a Blacklisted Address, TrueCoin may reject such transaction, to the extent capable, and take steps to terminate your account and your access to the Platform. In certain circumstances, TrueCoin may report suspected illegal activity to applicable law enforcement agencies and you may forfeit any rights associated with your Archblock Stablecoins.
18. Account Deactivation
We may, without liability to you or any third party, deactivate your account or suspend your use of the Platform in accordance with the terms of this Agreement. Suspension or deactivation of your account may result due to account inactivity, failure to respond to customer support or compliance requests, failure to positively identify yourself, a court order, your violation of the terms of this Agreement, or for other reasons not listed here. TrueCoin may also temporarily suspend access to your account in the event that a technical problem causes a system outage until the problem is resolved.
You can terminate this Agreement at any time by deactivating your account in accordance with this Agreement. In order to do so, contact TrueCoin's customer support team who will assist you in closing your account. You may not deactivate your account if TrueCoin believes, in its sole discretion, that such closure is being performed in an effort to evade a court order, or legal or regulatory investigation, or to avoid paying any amounts otherwise due to TrueCoin.
We reserve the right to restrict, or refuse to permit, redemptions or transactions from your TrueCoin Account if (1) your account has otherwise been suspended or deactivated by TrueCoin in accordance with this Agreement or (2) to do so would be prohibited by law, or a court order, or we have determined that any of the related Archblock Stablecoins were obtained fraudulently.
Upon suspension or termination of your account, you authorize TrueCoin to cancel or suspend pending transactions and forfeit all proprietary rights and claims against TrueCoin in relation to any fiat funds otherwise eligible for redemption.
In the event that you, or TrueCoin, deactivate your account and terminate this agreement or your access to the Services or the Platform you remain liable for all activity conducted on or with your account while it was active.
19. Reliance on Information Posted
We do not warrant the accuracy, completeness, or usefulness of any information on the Platform. Any reliance you place on such information is strictly at your own risk. We disclaim all liability and responsibility arising from any reliance placed on such materials by you or any other visitor to the Platform, or by anyone who may be informed of any of its contents.
The Platform includes content provided by third parties, including materials provided by other users, attorneys, third-party licensors, syndicators, aggregators, and/or reporting services. All statements and/or opinions expressed in these materials, other than the content provided by the Company, are solely the opinions and the responsibility of the person or entity providing those materials. We are not responsible, or liable to you or any third party, for the content or accuracy of any materials provided by any third parties.
20. Users Outside the U.S.
The Platform is controlled and operated from the United States and is subject to its laws. If you choose to access the Platform outside of the United States, you do so at your own risk and are responsible for complying with all applicable laws, rules, and regulations.
21. Privacy
We are committed to protecting your data. You should carefully read the TrueCoin Privacy Policy as it provides details on how your personal information is collected, stored, protected, and used.
22. Disclaimer of Warranties
YOUR USE OF THE PLATFORM, ITS CONTENT, ARCHBLOCK STABLECOIN TOKENS AND ANY SERVICES OR ITEMS OBTAINED THROUGH THE PLATFORM IS AT YOUR OWN RISK. THE PLATFORM, ITS CONTENT, ARCHBLOCK STABLECOIN TOKENS, AND ANY SERVICES OR ITEMS OBTAINED THROUGH THE PLATFORM ARE PROVIDED ON AN "AS IS" AND "AS AVAILABLE" BASIS, WITHOUT ANY WARRANTIES OF ANY KIND, EITHER EXPRESS OR IMPLIED.
NEITHER THE COMPANY NOR ANY PERSON ASSOCIATED WITH THE COMPANY MAKES ANY WARRANTY OR REPRESENTATION WITH RESPECT TO THE COMPLETENESS, SECURITY, RELIABILITY, QUALITY, ACCURACY, OR AVAILABILITY OF THE PLATFORM OR ARCHBLOCK STABLECOIN TOKENS. WITHOUT LIMITING THE FOREGOING, NEITHER THE COMPANY NOR ANYONE ASSOCIATED WITH THE
COMPANY REPRESENTS OR WARRANTS THAT THE PLATFORM, ITS CONTENT, ARCHBLOCK STABLECOIN TOKENS, OR ANY SERVICES OR ITEMS OBTAINED THROUGH THE PLATFORM WILL BE ACCURATE, RELIABLE, ERROR-FREE, OR UNINTERRUPTED, THAT DEFECTS WILL BE CORRECTED, THAT THE PLATFORM OR THE SERVER THAT MAKES IT AVAILABLE ARE FREE OF VIRUSES OR OTHER HARMFUL COMPONENTS, OR THAT THE PLATFORM, ARCHBLOCK STABLECOIN TOKENS, OR ANY SERVICES OR ITEMS OBTAINED THROUGH THE PLATFORM WILL OTHERWISE MEET YOUR NEEDS OR EXPECTATIONS.
THE COMPANY HEREBY DISCLAIMS ALL WARRANTIES OF ANY KIND, WHETHER EXPRESS OR IMPLIED, STATUTORY, OR OTHERWISE, INCLUDING BUT NOT LIMITED TO ANY WARRANTIES OF MERCHANTABILITY, NON-INFRINGEMENT, AND FITNESS FOR PARTICULAR PURPOSE.
THE FOREGOING DOES NOT AFFECT ANY WARRANTIES WHICH CANNOT BE EXCLUDED OR LIMITED UNDER APPLICABLE LAW.
23. Limitation on Liability
IN NO EVENT WILL THE COMPANY, ITS AFFILIATES, OR THEIR LICENSORS, SERVICE PROVIDERS, EMPLOYEES, AGENTS, OFFICERS, OR DIRECTORS BE LIABLE FOR DAMAGES OF ANY KIND, UNDER ANY LEGAL THEORY, ARISING OUT OF OR IN CONNECTION WITH YOUR USE, OR INABILITY TO USE, THE PLATFORM, ANY WEBSITES LINKED TO IT, ANY CONTENT ON THE PLATFORM, Archblock Stablecoin TOKENS, OR ANY SERVICES OR ITEMS OBTAINED THROUGH THE PLATFORM, INCLUDING ANY DIRECT, INDIRECT, SPECIAL, INCIDENTAL, CONSEQUENTIAL, OR PUNITIVE DAMAGES, INCLUDING BUT NOT LIMITED TO, PERSONAL INJURY, PAIN AND SUFFERING, EMOTIONAL DISTRESS, LOSS OF REVENUE, LOSS OF PROFITS, LOSS OF BUSINESS, OR ANTICIPATED SAVINGS, LOSS OF USE, LOSS OF GOODWILL, LOSS OF DATA, AND WHETHER CAUSED BY TORT (INCLUDING NEGLIGENCE), BREACH OF CONTRACT, OR OTHERWISE, EVEN IF FORESEEABLE.
IN NO EVENT WILL THE COLLECTIVE LIABILITY OF THE COMPANY AND ITS SUBSIDIARIES AND AFFILIATES, AND THEIR LICENSORS, SERVICE PROVIDERS, EMPLOYEES, AGENTS, OFFICERS, AND DIRECTORS, TO ANY PARTY (REGARDLESS OF THE FORM OF ACTION, WHETHER IN CONTRACT, TORT OR OTHERWISE) EXCEED THE AMOUNT YOU HAVE PAID TO THE COMPANY FOR THE APPLICABLE SERVICES IN THE LAST 12 MONTHS OUT OF WHICH LIABILITY AROSE.
THE FOREGOING DOES NOT AFFECT ANY LIABILITY WHICH CANNOT BE EXCLUDED OR LIMITED UNDER APPLICABLE LAW.
24. Indemnification
You agree to defend, indemnify, and hold harmless the Company, its affiliates, licensors, and service providers, and its and their respective officers, directors, employees, contractors, agents, licensors, suppliers, successors, and assigns from and against any claims, liabilities, damages, judgments, awards, losses, costs, expenses, or fees (including reasonable attorneys' fees) (collectively "Claims") arising out of or relating to: (i) your violation of these Terms of Use; or (ii) your use of the Platform, or (iii) your mint or redemption of any Archblock Stablecoin
25. Governing Law
All matters relating to the Platform and these Terms and any dispute or claim arising therefrom or related thereto shall be governed by the internal laws of the State of Delaware without giving effect to any choice or conflict of law provisions or rules.
26. Arbitration
At the Company's sole discretion, it may require you to submit any disputes arising from the use of these Terms of Use or the Platform, including disputes arising from or concerning their interpretation, violation, invalidity, non-performance, or termination, to final and binding arbitration under the Rules of Arbitration of the American Arbitration Association applying Delaware law
27. Waiver and Severability
No waiver by the Company of any term or condition set forth in these Terms shall be deemed a further or continuing waiver of such term or condition, and any failure of the Company to assert a right or provision under these Terms shall not constitute a waiver of such right or provision.
If any provision of these Terms is held by a court or other tribunal of competent jurisdiction to be invalid, illegal or unenforceable for any reason, such provision shall be eliminated or limited to the minimum extent such that the remaining provisions of the Terms will continue in full force and effect.
28. Entire Agreement
The Terms of Use and our Privacy Policy constitute the sole and entire agreement between you and the Company with respect to the Platform and supersedes all prior and contemporaneous understandings, agreements, representations and warranties, both written and oral, with respect to the Platform.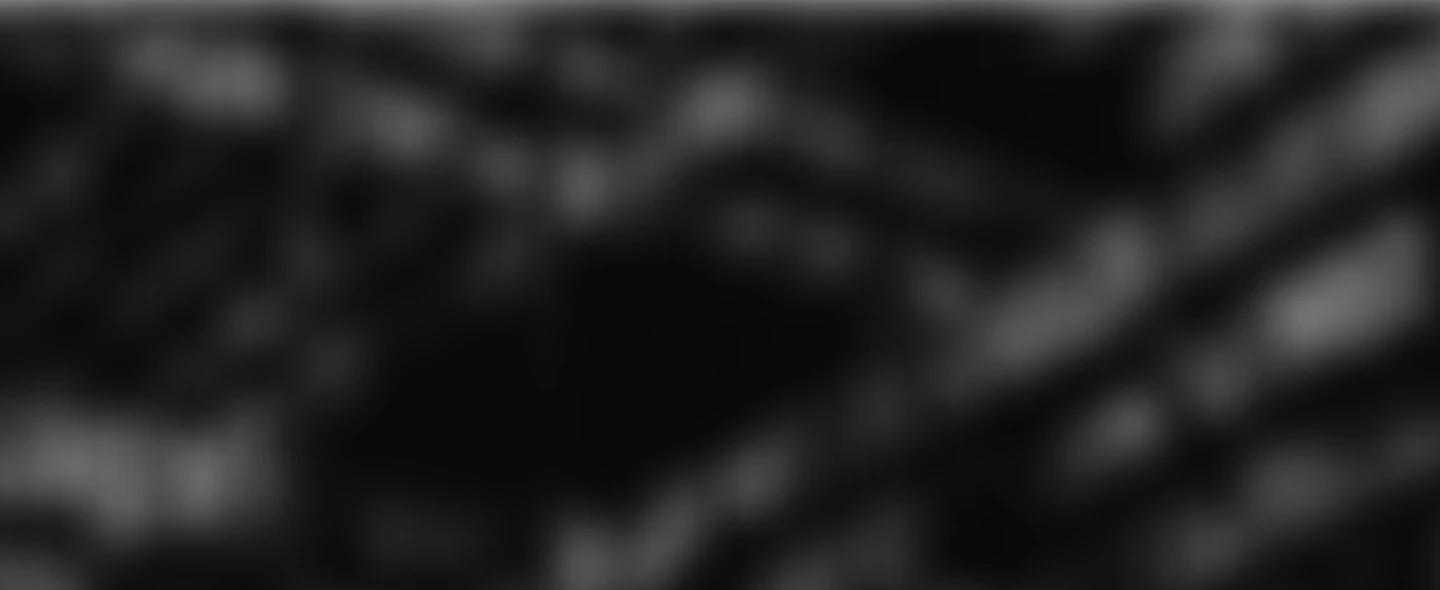 Your Comments and Concerns
All feedback, comments, requests for technical support and other communications relating to the Website and Services should be directed to: