Archblock Terms of Service
Last modified: October 27, 2023
Welcome to Archblock, an online user interface found on www.app.archblock.com or any successor thereto (the "Website"). The Website provides curated access to TrueFi, a decentralized credit protocol on the Ethereum blockchain, where portfolio managers can launch blockchain-based asset ("Digital Asset") portfolios and for Digital Asset investors to find investment opportunities.
Please read these Terms of Service and our Privacy Policy (collectively, the "Terms") carefully, as you or the company or other legal entity you represent ("you" or "your") agree that you consent to be legally bound by these Terms by your use of the Website and participation in Archblock's services, as described further below.
1. Acceptance of the Terms of Use
These Terms are entered into by and between you and Archblock, Inc. ("Company," "Archblock," "we," "our," or "us"), and they govern your access to and use of the Website, including any content, functionality, payments, goods, or services offered on or through the Website, whether as a guest, Investor, or third-party Portfolio Manager, as defined below.
Please read the Terms carefully before you use the Services, as defined below, or access the Website. By using the Website, or by clicking "I agree" (or similar language) to accept these Terms when this option is made available to you, you accept and agree to be bound and abide by these Terms. Please review the disclosures, covenants, and disclaimers in Sections 4, 5, and 6, before using the Services or accessing the Website. IF YOU DO NOT AGREE WITH THE TERMS, THEN YOU ARE EXPRESSLY PROHIBITED FROM USING ANY OF THE SERVICES AND YOU MUST DISCONTINUE USE IMMEDIATELY.
WHEN YOU AGREE TO THE TERMS YOU ARE AGREEING (WITH LIMITED EXCEPTION) TO RESOLVE ANY DISPUTE BETWEEN YOU AND ARCHBLOCK THROUGH BINDING, INDIVIDUAL ARBITRATION RATHER THAN IN COURT. PLEASE REVIEW CAREFULLY SECTION [23] (ARBITRATION) BELOW FOR DETAILS REGARDING ARBITRATION (INCLUDING THE PROCEDURE TO OPT OUT OF ARBITRATION).
2. Additional Terms
By using the Website and Services, you may be required to agree to additional terms, subscription agreements, and/or policies from time-to-time ("Additional Terms"). Such Additional Terms may be provided by Portfolio Managers during the Investor onboarding process and may include terms that govern your rights in connection with investing Digital Assets in their independent Portfolios. Such Additional Terms are expressly incorporated by reference into and subject to these Terms.
3. Services
We provide a web platform that uses certain decentralized applications, application programming interfaces ("APIs"), and other software in order to provide the following services:
Where Portfolio Managers, as defined below, can create, launch, and manage smart contract-based Digital Asset investment portfolios ("Portfolios") and raise capital in the form of Digital Assets; and
Where Investors, as defined below, can invest in Portfolios by participating in bilateral Digital Asset transactions with third-party Portfolio Managers (collectively, the "Services"). For the avoidance of doubt, the Website is part of the Services.
By accessing or using the Services, you agree that Archblock does not provide you with execution, settlement, or clearing services of any kind and is not responsible for the execution, settlement, or clearing of transactions automated by or through the Services. You acknowledge and agree that any execution and settlement of Digital Asset or smart contract-based transactions occurs directly on the Ethereum blockchain or any other blockchain or Layer 2 used by Archblock to provide the Services.
Significant regulatory considerations apply to the capital raising process, and these Terms set forth terms on which Portfolio Managers interact with Investors through the Website.
Portfolio Managers. If you manage a Digital Asset investment portfolio on the Website (a "Portfolio Manager"), you can upload information about your business plan, credit deployment strategy, and other information you consider confidential (including Confidential Information, as defined below), and then designate which Investors may see that information (either by listing specific Investors, or by indicating categories of Investors that may see your Confidential Information). "Confidential Information" means, all information acquired by, through or in connection with your use of the Services that was provided by another person and which is identified as "Confidential" in any manner reasonably designed to identify the character of such information. We will do our best to display information you have designated as "Confidential" only to Investors who have told us that they fit within the categories you have identified. We cannot, however, guarantee that Investors who see your Confidential Information do not distribute that information. We also cannot guarantee that there will never be a software bug or a hacker attack that allows unauthorized viewing of material, that Investors actually fit within the categories they have identified themselves under, or that allows unsolicited contacts to occur.
Investors. The only people who are authorized to create Investor accounts on the Website are sophisticated investors with personal or professional experience assessing the long term business prospects of investment portfolios ("Investors"). Investors must understand the risk of investing, including the high likelihood of loss and long period of illiquidity. In addition, if you are using the Website as an Investor, you must qualify as an Accredited Investor, as defined below, and be sophisticated enough to protect your own interests. As an Investor, you may participate in one of the portfolios offered through the Website. In the course of participating in investment opportunities through the Website, you may receive Confidential Information.
General Users. Certain portions of the Website will be visible to users who have not signed up as either a Portfolio Manager or an Investor. Those users, nevertheless, are bound by these Terms. Portfolio Managers should be aware that information they provide that is not designated as "Confidential" will be visible to everybody.
4. Eligibility & Accessibility
As a condition to accessing the Services, you acknowledge, understand, and agree to the following:
The Services are only intended for adults eighteen (18) years of age and older. You are not allowed to access the Website, use the Services, or provide information on it if you are under eighteen (18) years of age. You further represent that you are not a citizen, resident, or member of any jurisdiction or group that is subject to economic sanctions by the United States, or where your use of the Services would be illegal or otherwise violate any applicable law. You further represent that your access and use of the Services will fully comply with all applicable laws and regulations, and that you will not access or use the Services to conduct, promote, or otherwise facilitate any illegal activity.
If you are agreeing to these Terms on behalf of a legal entity you represent that you have the legal authority to accept these Terms on that legal entity's behalf and agree to bind the legal entity to the acceptance of these Terms.
You must not use a virtual private network ("VPN") or any other similar service to circumvent any restrictions that may apply to the Services.
From time to time the the Services may be inaccessible or inoperable for any reason, including, without limitation: (i) equipment malfunctions; (ii) periodic maintenance procedures or repairs that Archblock or any of its suppliers or contractors may undertake from time to time; (iii) causes beyond Archblock's control or that Archblock could not reasonably foresee; (iv) disruptions and temporary or permanent unavailability of underlying blockchain infrastructure; or (v) unavailability of third-party service providers or external partners for any reason.
We reserve the right to disable or modify access to the Services at any time in the event of any breach of these Terms, including, without limitation, if we reasonably believe any of your representations and warranties may be untrue or inaccurate, and we will not be liable to you for any losses or damages you may suffer as a result of or in connection with the Services being inaccessible to you at any time or for any reason.
The Services may evolve, which means Archblock may apply changes, replace, or discontinue (temporarily or permanently) the Services at any time in its sole discretion.
The pricing information provided on the Site does not represent an offer, a solicitation of an offer, or any advice regarding, or recommendation to enter into, a transaction with Archblock.
Archblock does not act as an agent for you or any other user of the Services.
You are solely responsible for your use of the Services, including all of your transfers of Digital Assets and the custody and control of your Digital Assets.
We have no control over, or liability for, the delivery, quality, safety, legality, or any other aspect of any Digital Assets that you may transfer to or from a third party, and we are not responsible for ensuring that an entity with whom you transact completes the transaction or is authorized to do so, and if you experience a problem with any transactions in Digital Assets using the Services, then you bear the entire risk.
We are not obligated to introduce you to any Portfolio Manager or Investor.
We are not responsible for doing diligence on the Portfolio Managers, Investors, or other users you meet through Archblock or verifying any representations, materials or other information provided by Portfolio Managers, Investors, or other users to you.
We are not responsible for verifying that any Investor is accredited, or otherwise authorized or appropriate to invest in you, or for determining whether any use of Archblock constitutes a general solicitation of securities under the securities laws of the United States, or the laws of any state or other jurisdiction, including foreign jurisdictions.
We do not recommend any Portfolios for investment, endorse their fitness for investment or verify or claim the accuracy of information provided by Portfolio Managers on the Website or in our emails. In particular, we do not act as an investment adviser to any Investor and no part of this Website or the Services are intended to constitute investment advice.
In the event that Archblock invests in any Portfolio, we are not obligated to make that investment opportunity available to anyone else.
5. User Covenants
As a condition to accessing or using the Services or the Site, you covenant to Archblock the following:
Any Digital Assets you use in connection with the Services are either owned by you or you are validly authorized to carry our actions using such Digital Assets.
You will comply with all applicable laws in connection with using the Services, and you will not use the Services if the laws of your country, or any other applicable law, prohibit you from doing so.
In addition to complying with all restrictions, prohibitions, and other provisions of these Terms, you will ensure that, at all times, (i) all information that you provide on the Website and during your use of the Services is current, complete, and accurate and (ii) you maintain the security and confidentiality of your private keys associated with your public Ethereum address, passwords, API keys, private keys associated with your Services account and other related credentials.
You will only invest in a Portfolio or other product offered by a Portfolio Manager through the Website after carefully reviewing and assessing the terms of the investment, including the related private placement memorandum, subscription agreement, organizational documents, as well as any information provided through the Website.
You will use your own judgment before making any decision to invest or to accept an investment involving what is to you a material amount of money.
You will be solely responsible for complying with applicable law regarding any transaction, including without limitation the determination of whether any Investor is an Accredited Investor and whether any investment complies with the terms of local law (whether the law of a U.S. state or of any foreign government with jurisdiction over you or any Investor).
You will obtain such professional advice as is appropriate to protect your interests, including legal, tax, accounting and other advice.
You have reviewed and understand the discussion of risks found herein, and that you are otherwise aware of the risks of making investments.
You do not expect Archblock to recommend any investment.
You will not treat any content, email or other information you receive as a result of your access to the Services as a recommendation or representation of any kind by Archblock on which you should rely unless such information has been expressly identified as created by Archblock.
You will not use Archblock to market services, particularly investment advisory services that might cause Archblock or its affiliates to have to register as a broker dealer or investment adviser with the SEC, or to be treated as an underwriter.
All Investors Must be Accredited Investors. We will require each new user who identifies themselves as an Investor to qualify as an Accredited Investor. We have designed this Investor qualification review to make potential Investors think about whether they really are accredited and sophisticated, but we do not verify the representations they make.
Accredited Investor. In particular, "Accredited Investor" is defined by the SEC in Rule 501 of Regulation D under the Securities Act of 1933 as follows:

a natural person with income exceeding $200,000 in each of the two most recent years or joint income with a spouse exceeding $300,000 for those years and a reasonable expectation of the same income level in the current year;
a natural person who has individual net worth, or joint net worth with the person's spouse, that exceeds $1 million at the time of the purchase, excluding the person's primary residence;
a director, executive officer or general partner of the company selling the securities;
a business in which all the equity owners are accredited investors;
a charitable organization, corporation or partnership with assets exceeding $5 million;
a bank, insurance company, registered investment company, business development company or small business investment company;
an employee benefit plan, within the meaning of the Employee Retirement Income Security Act of 1974, if a bank, insurance company or registered investment adviser makes the investment decisions, or if the plan has total assets in excess of $5 million;
a trust with assets in excess of $5 million, not formed to acquire the securities offered, whose purchases a sophisticated person makes;
a natural person who holds in good standing a Series 7, 65 or 82 license; or
a natural person who is a "knowledgeable employee" (as defined under Rule 3c-5(a)4 of the Investment Company Act) of a 3(c)(1) or 3(c)(7) private fund.

With respect to persons accessing the Website from outside of the United States, references to "Accredited Investor" status shall include all relevant investor sophistication standard(s) applicable to persons in each such jurisdiction seeking to make private investments of such nature as enabled by the Website.
6. Assumption of Risk; No Advice; No Fiduciary Duties
By using the Services, you acknowledge and agree to the following:
Digital Asset markets are volatile and shift quickly in terms of regulation, liquidity, market depth, and trading dynamics. You are solely responsible and liable for your account on the Website and knowing the true status of your Digital Assets even if the information on the Website is displayed incorrectly.
You acknowledge that the cost and speed of transacting with cryptographic and blockchain-based systems such as Ethereum are variable and may increase dramatically at any time. You further acknowledge the risk that your Digital Assets may lose some or all of their value while they interact with the Services. You further acknowledge that we are not responsible for any of these variables or risks, and cannot be held liable for any resulting losses that you experience while accessing or using the Services.
You understand the inherent risks associated with using cryptographic and blockchain-based systems, and that you have a working knowledge of the usage and intricacies of Digital Assets such as bitcoin ("BTC"), ether ("ETH"), and other digital tokens such as those following the Ethereum Token Standard ("ERC-20").
Archblock is not a registered broker-dealer, funding portal, investment adviser, or investment manager, and does not offer investment advice or advise on the raising of capital through securities offerings, nor does it solicit, broker, close, or otherwise participate in any transactions. Archblock does not recommend or otherwise suggest that any person or entity participate in any transaction, which such participation shall be entirely at each such participant's own risk.
Archblock is not responsible for the operation of the applicable blockchain networks or third-party decentralized applications underlying the Services and there exists no guarantee of the functionality, security, or availability of those blockchain networks or decentralized applications.
The underlying blockchain networks and decentralized applications are subject to sudden changes in operating rules, such as those commonly referred to as "forks", which may materially affect the Services.
Blockchain networks use public/private key cryptography. You alone are responsible for securing your private keys. We do not have access to your private keys. Losing control of your private keys will permanently and irreversibly deny you access to Digital Assets on the Ethereum blockchain or other blockchain-based networks utilized by the Services. Neither Archblock nor any other person or entity will be able to retrieve or protect your Digital Assets. If your private keys are lost, then you will not be able to transfer your Digital Assets to any other blockchain address or wallet. If this occurs, then you will not be able to realize any value or utility from the Digital Assets that you may hold.
Archblock does not provide professional or investment advice. The information contained within the Website is for informational purposes only, and Archblock is not soliciting any action based upon such materials. The material is not to be construed as investment advice. We do not provide any consultation on the advisability of investing Digital Assets in any Portfolio, trading techniques, models, algorithms, or any other schemes. We do not provide any brokerage or exchange services.
You should not take, or refrain from taking, any action based on any information contained on the Website or any other information that we make available at any time, including, without limitation, blog posts, articles, links to third-party content, discord content, news feeds, tutorials, tweets, and videos. Before you make any financial, legal, or other decisions involving the Services, you should seek independent professional advice from an individual who is licensed and qualified in the area for which such advice would be appropriate.
TO THE FULLEST EXTENT PERMITTED BY LAW, YOU ACKNOWLEDGE AND AGREE THAT WE OWE NO FIDUCIARY DUTIES OR LIABILITIES TO YOU OR ANY OTHER PARTY, AND THAT TO THE EXTENT ANY SUCH DUTIES OR LIABILITIES MAY EXIST AT LAW OR IN EQUITY, THOSE DUTIES AND LIABILITIES ARE HEREBY IRREVOCABLY DISCLAIMED, WAIVED, AND ELIMINATED. YOU FURTHER AGREE THAT THE ONLY DUTIES AND OBLIGATIONS THAT WE OWE YOU ARE THOSE SET OUT EXPRESSLY IN THESE TERMS.
You understand that the Services remain under development, which creates technological, transaction related, and other risks when using the Services. These risks include, among others, delays in trades, withdrawals, and deposits resulting from the servers of Archblock or the operator of the Services being offline; an incorrect display of information on the Website in the case of server errors; or transactions using the Services being rolled back in the case of server errors. You acknowledge that these risks may have a material impact on your transactions using the Services, which may result in, among other things, failing to fulfill transactions at your desired price or at all.
You hereby assume, and agree that Archblock will have no responsibility or liability for, the risks set forth in this Section 6. You hereby irrevocably waive, release and discharge all claims, whether known or unknown to you, against Archblock, its affiliates, and their respective shareholders, members, directors, officers, employees, agents, and representatives, suppliers, and contractors related to any of the risks set forth in this Section 6.
7. Changes to the Terms and Website
We reserve the right, in our sole discretion, to modify these Terms from time to time. These changes are effective as soon as we post them on the Website. If changes are made, we will notify you of these changes by updating the "Effective Date" date at the top of these Terms. If you continue to use the Services following the posting of any revised Terms, you are accepting and agreeing to the changes. If you do not agree to the amended Terms, then you must immediately stop using the Services.
We may also update the content on the Website as we see fit, but do not guarantee that any content is necessarily complete or up-to-date.
We may, at our sole discretion, from time to time and with or without prior notice to you, modify, suspend or disable (temporarily or permanently) the Services, in whole or in part, for any reason whatsoever. Upon termination of your access, your right to use the Services will immediately cease. We will not be liable for any losses suffered by you resulting from any modification to any Services or from any modification, suspension, or termination, for any reason, of your access to all or any portion of the Website or the Services.
8. Anti-Money Laundering and Counter-Terrorist Financing
We are committed to providing you with safe, compliant and reputable Services through the Website. Accordingly, the Portfolio Managers insist on a comprehensive and thorough customer due diligence process, implementation, and ongoing analysis and reporting when investing into a Portfolio. This includes monitoring of and for suspicious transactions and mandatory reporting to international regulators, as applicable.
We reserve the right to refuse registration or to, or to bar transactions from or to, anyone from or in jurisdictions that do not meet international AML-CTF standards as set out by by the FATF; to anyone that is a Politically Exposed Person within the meaning of the FATF's '40 Recommendations'; or, that fails to meet any of our customer due diligence standards, request or requirements. In lieu of refusing registration, we may perform enhanced customer due diligence procedures. At all times, you may be subject to enhanced customer due diligence procedures in your use of the Services. Archblock will validate and verify your identity based on the information provided. As part of your 'Know Your Customer' ("KYC") policy and ongoing monitoring of account activity, we may request additional information and documentation from you in the future. If we are unable to contact you and verify your identity in the future, we may need to close your account.
9. Account Security
You are solely responsible for maintaining the confidentiality of your account information, as well as any and all activities that occur under your account. You must immediately notify us of any unauthorized use of your account and any other such security breach. We shall not be liable for any loss that may occur as a result of someone else using your account, password, or private keys, with or without your knowledge. You should use particular caution when accessing your account from a public or shared computer so that others are not able to view or record your password, private keys, or other personal information.
10. Fees
You are responsible for all on-chain transaction costs associated with on-chain transfers of any Digital Assets and all other fees reflected on the Website at the time of your use of the Services. Fees related to individual Portfolios on the Website can be found within the applicable Portfolio's page.
11. Taxes
You are solely liable for all the taxes, fees, and commissions resulting from the use of the Website and Services. These Terms alone do not create a joint venture, partnership, or principal-agent relationship between you and Archblock, or any other users, and nothing in these Terms may be used to imply such a relationship. You agree to indemnify Archblock from any liability for, or assessment of, any claims or penalties with respect to such taxes, labor, or employment requirements, including any liability for, or assessment of taxes imposed on Archblock by the relevant taxing authorities with respect to any fees paid to you as the result of using the Services.
12. Feedback & Content
In the event that you provide us any ideas, thoughts, criticisms, suggested improvements, or other feedback related to Services (collectively "Feedback"), you agree that we may use the Feedback in any way we deem appropriate to: (a) improve our Services and (b) promote the Services, and that you will not be due any compensation for your Feedback that is used in these ways.
You hereby grant to us a royalty-free, fully paid-up, sublicensable, transferable, perpetual, irrevocable, non-exclusive, worldwide license to use, copy, modify, create derivative works of, display, perform, publish and distribute, in any form, medium, or manner, any content that is available to other users as a result of your use of the Website or the Services (collectively, "Your Content"), including, without limitation, for promoting Archblock, its affiliates, the Services. You represent and warrant that (a) you own Your Content or have the right to grant the rights and licenses in these Terms; and (b) Your Content and our use of Your Content, as licensed herein, does not and will not violate, misappropriate or infringe on any third-party's rights.
13. Intellectual Property Rights
The Services and their entire contents, features, and functionality (including but not limited to all information, software, text, displays, images, video and audio, and the design, selection, and arrangement thereof), are owned by Archblock, its licensors, or other providers of such material and are protected by United States and international copyright, trademark, patent, trade secret, and other intellectual property or proprietary rights laws.
These Terms permit you to use the Services for your use only, subject to the following restrictions:
You must not reproduce, distribute, modify, create derivative works of, publicly display, publicly perform, republish, download, store, or transmit any of the material on the Website or within the Services, except as it is created and owned by you.
You must not delete or alter any copyright, trademark, or other proprietary rights notices from copies of materials from the Website or Services.
No right, title, or interest in or to the Services or any content on the Website is transferred to you, and all rights not expressly granted are reserved by Archblock.
14. Prohibited Uses
You may use the Services only for lawful purposes and in accordance with these Terms. You acknowledge and agree not to use the Services in the categories set forth below ("Prohibited Uses"). By using the Services, you covenant and agree that you will not use the Website or Services to do any of the following:
Engage in transactions in any way that violates any applicable federal, state, local, or international law or regulation (including, without limitation, any laws regarding the export of data or software to and from the US or other countries).
Exploit, harm, or attempt to exploit or harm minors in any way by exposing them to inappropriate content, asking for personally identifiable information, or otherwise.
Impersonate or attempt to impersonate Archblock, a Company employee, another user, or any other person or entity.
In any way that infringes upon the rights of others, or in any way is illegal, threatening, fraudulent, or harmful, or in connection with any unlawful, illegal, fraudulent, or harmful purpose or activity
Engage in any other conduct that restricts or inhibits anyone's use or enjoyment of the Services, or which, as determined by us, may harm or offend Archblock or users of the Services or expose them to liability.
Use a robot, bot spider, or other automatic device or process, or by any manual process, intended to monitor or copy any of material on the Services or for any other unauthorized purpose.
Use the Services in any way to disguise the proceeds of, or to further, any breach of applicable laws or regulations, or to deal in any contraband Digital Assets, funds, or proceeds.
Use any funds or other value on the Website, or use any Services, with anything other than funds, keys, or Digital Assets that have been legally obtained by you and that belong to you.
Interfere with or subvert our rights or obligations or the rights or obligations of any other Website customer or any other third party.
Engage in conduct that is detrimental to us or to any other Service users or any other third party.
Falsify or materially omit any information or provide misleading information requested by us in the course of, directly or indirectly relating to, or arising from your activities on the Website or the use of any Services, including at registration.
Reverse-engineer, decompile, or disassemble any software running on the Website; or, attempt to harm us through your access to the Services, except that nothing in this subparagraph shall be construed as limiting your free speech rights under applicable law.
Encourage, induce or assist any third party, or yourself attempt, to engage in any of the activities prohibited under this Section 14 or any other provision of these Terms.
15. Reliance on Information Posted
We do not warrant the accuracy, completeness, or usefulness of any information on the Website. Any reliance you place on such information is strictly at your own risk. We disclaim all liability and responsibility arising from any reliance placed on such materials by you or any other visitor to the Website, user of the Services, or by anyone who may be informed of any of its contents.
16. Third Party Information; Links from the Website
The Website includes content provided by third parties, including materials provided by Portfolio Managers, other users, vendors, service providers, third-party licensors, syndicators, aggregators, and/or reporting services. Links to all third-party websites on the Website or through the Services are provided for your convenience only. We have no control over the contents of those sites or resources and do not endorse, are responsible for, or legally liable for any content, advertising, products, or other materials on or available from such sites or resources. If you decide to access any of the third-party websites or services linked to the Website, you do so entirely at your own risk and subject to the terms and conditions of use for such websites or services. You further acknowledge and agree that Company shall not be responsible or liable, directly or indirectly, for any damage or loss caused or alleged to be caused by or in connection with use of or reliance on any such content, goods, or services available on or through any such website or resource.
17. Users Outside the U.S.
The Services are controlled and operated from the United States and are subject to its laws. If you choose to access the Services outside of the United States, you do so at your own risk and are responsible for complying with all applicable laws, rules, and regulations.
18. Release of Claims
You expressly agree that you assume all risks in connection with your access and use of the Services. You further expressly waive and release us from any and all liability, claims, causes of action, or damages arising from or in any way relating to your use of the Services. If you are a California resident, you waive the benefits and protections of California Civil Code § 1542, which provides: "[a] general release does not extend to claims that the creditor or releasing party does not know or suspect to exist in his or her favor at the time of executing the release and that, if known by him or her, would have materially affected his or her settlement with the debtor or released party."
19. Disclaimer of Warranties
YOUR USE OF THE WEBSITE, ITS CONTENT AND ANY SERVICES OR ITEMS OBTAINED THROUGH THE WEBSITE IS AT YOUR OWN RISK. THE WEBSITE, ITS CONTENT, AND ANY SERVICES OR ITEMS OBTAINED THROUGH THE WEBSITE ARE PROVIDED ON AN "AS IS" AND "AS AVAILABLE" BASIS, WITHOUT ANY WARRANTIES OF ANY KIND, EITHER EXPRESS OR IMPLIED.
NEITHER THE COMPANY NOR ANY PERSON ASSOCIATED WITH THE COMPANY MAKES ANY WARRANTY OR REPRESENTATION WITH RESPECT TO THE COMPLETENESS, SECURITY, RELIABILITY, QUALITY, ACCURACY, OR AVAILABILITY OF THE WEBSITE. WITHOUT LIMITING THE FOREGOING, NEITHER THE COMPANY NOR ANYONE ASSOCIATED WITH THE COMPANY REPRESENTS OR WARRANTS THAT THE WEBSITE, ITS CONTENT, OR ANY SERVICES OR ITEMS OBTAINED THROUGH THE WEBSITE WILL BE ACCURATE, RELIABLE, ERROR-FREE, OR UNINTERRUPTED, THAT DEFECTS WILL BE CORRECTED, THAT THE WEBSITE OR THE SERVER THAT MAKES IT AVAILABLE ARE FREE OF VIRUSES OR OTHER HARMFUL COMPONENTS, OR THAT THE WEBSITE, OR ANY SERVICES OR ITEMS OBTAINED THROUGH THE WEBSITE WILL OTHERWISE MEET YOUR NEEDS OR EXPECTATIONS.
THE COMPANY HEREBY DISCLAIMS ALL WARRANTIES OF ANY KIND, WHETHER EXPRESS OR IMPLIED, STATUTORY, OR OTHERWISE, INCLUDING BUT NOT LIMITED TO ANY WARRANTIES OF MERCHANTABILITY, NON-INFRINGEMENT, AND FITNESS FOR PARTICULAR PURPOSE.
THE FOREGOING DOES NOT AFFECT ANY WARRANTIES WHICH CANNOT BE EXCLUDED OR LIMITED UNDER APPLICABLE LAW.
20. Limitation on Liability
IN NO EVENT WILL THE COMPANY, ITS AFFILIATES, OR THEIR LICENSORS, SERVICE PROVIDERS, EMPLOYEES, AGENTS, STOCKHOLDERS, OFFICERS, OR DIRECTORS BE LIABLE FOR DAMAGES OF ANY KIND, UNDER ANY LEGAL THEORY, ARISING OUT OF OR IN CONNECTION WITH YOUR USE, OR INABILITY TO USE, THE WEBSITE, ANY WEBSITES LINKED TO IT, ANY CONTENT ON THE WEBSITE, OR ANY SERVICES OR ITEMS OBTAINED THROUGH THE WEBSITE, INCLUDING ANY DIRECT, INDIRECT, SPECIAL, INCIDENTAL, CONSEQUENTIAL, OR PUNITIVE DAMAGES, INCLUDING BUT NOT LIMITED TO, PERSONAL INJURY, PAIN AND SUFFERING, EMOTIONAL DISTRESS, LOSS OF REVENUE, LOSS OF PROFITS, LOSS OF BUSINESS, OR ANTICIPATED SAVINGS, LOSS OF USE, LOSS OF GOODWILL, LOSS OF DATA, AND WHETHER CAUSED BY TORT (INCLUDING NEGLIGENCE), BREACH OF CONTRACT, OR OTHERWISE, EVEN IF FORESEEABLE.
IN NO EVENT WILL THE COLLECTIVE LIABILITY OF THE COMPANY AND ITS SUBSIDIARIES AND AFFILIATES, AND THEIR LICENSORS, SERVICE PROVIDERS, EMPLOYEES, AGENTS, OFFICERS, AND DIRECTORS, TO ANY PARTY (REGARDLESS OF THE FORM OF ACTION, WHETHER IN CONTRACT, TORT OR OTHERWISE) EXCEED THE LESSER OF US $100 OR THE AMOUNT OF FEES PAID BY YOU TO ARCHBLOCK UNDER THESE TERMS, IF ANY, IN THE TWELVE (12) MONTH PERIOD IMMEDIATELY PRECEDING THE EVENT GIVING RISE TO THE CLAIM FOR LIABILITY.
THE FOREGOING DOES NOT AFFECT ANY LIABILITY WHICH CANNOT BE EXCLUDED OR LIMITED UNDER APPLICABLE LAW.
21. Indemnification
You agree to defend, indemnify, and hold harmless the Company, its affiliates, stockholders, licensors, and service providers, and its and their respective officers, directors, employees, contractors, agents, licensors, suppliers, successors, and assigns from and against any claims, liabilities, damages, judgments, awards, losses, costs, expenses, or fees (including reasonable attorneys' fees) (collectively "Claims") arising out of or relating to: (i) your violation of these Terms; (ii) your use of the Website and Services; (iii) your Digital Assets associated with your use of the Services; and (iv) your infringement or misappropriation of the rights of any other person or entity. If you are obligated to indemnify any Indemnified Party, Archblock (or, at its discretion, the applicable Indemnified Party) will have the right, in its sole discretion, to control any action or proceeding and to determine whether Archblock wishes to settle, and if so, on what terms, and you agree to corporate with Archblock in the defense.
22. Governing Law
All matters relating to the Website, Services, and these Terms and any dispute or claim arising therefrom or related thereto shall be governed by the internal laws of the State of Delaware without giving effect to any choice or conflict of law provisions or rules except that Section 23 (Arbitration) of the Terms shall be governed by the Federal Arbitration Act. For the purpose of any judicial proceeding to enforce an arbitration award or incidental to such arbitration or to compel arbitration, or if for any reason a claim proceeds in court rather than in arbitration, you hereby submit to the non-exclusive jurisdiction of the state and Federal courts sitting in San Francisco County, California, and agree that service of process in such arbitration or court proceedings shall be satisfactorily made upon a party if sent by certified, express or registered mail addressed to it at the address you provided to Archblock whether through the Site or otherwise, or if no such address has been provided, by email to the email address provided by the relevant party to Archblock in connection with its use of the Services. With respect to any Disputes not subject to informal dispute resolution or arbitration (as set forth above), you agree not to commence or prosecute any action in connection therewith other than in the state and federal courts located in Delaware, and you hereby consent to, and waive all defenses of lack of personal jurisdiction and forum non conveniens with respect to, venue and jurisdiction in the state and federal courts located in Delaware. To the extent non-U.S. laws mandate a different approach with respect to governing law, venue, statute of limitation, and dispute resolution method with respect to certain non-U.S. persons, each such required standard shall be applied, but all other provisions under this Section shall remain in full force.
23. Arbitration
THE TERMS REQUIRE THE USE OF ARBITRATION ON AN INDIVIDUAL BASIS TO RESOLVE DISPUTES. BY AGREEING TO THE TERMS, YOU WAIVE YOUR RIGHT TO A JURY TRIAL OR CLASS ACTION. IN ADDITION, THE TERMS LIMIT THE BASES FOR LIABILITY AND REMEDIES AVAILABLE TO YOU IN THE EVENT OF A DISPUTE.
Informal Negotiations. To expedite resolution and control the cost of any dispute, controversy or claim related to the Terms (or the breach, termination, enforcement, interpretation or validity thereof) (a "Dispute"), you and Archblock agree to first attempt to negotiate any Dispute (except those Disputes expressly provided below) informally for at least thirty (30) days before initiating any arbitration. Such informal negotiations commence upon written notice from one person to the other. You will send your notice to Archblock, Inc., 234 S. Main St., STE 7A, Willits, CA 95490, ATTENTION: LEGAL DEPARTMENT. Archblock will send its notice by email to the email address provided by you in connection with your use of the Services
Binding Arbitration at Option of Either Party. If you and Archblock are unable to resolve a Dispute through informal negotiations, either you or Archblock may elect to have the Dispute (except those Disputes expressly excluded below) finally and exclusively resolved by confidential binding arbitration, and not in a class, representative or consolidated action or proceeding. ANY ELECTION TO ARBITRATE BY ONE PARTY SHALL BE FINAL AND BINDING ON THE OTHER. YOU UNDERSTAND THAT ABSENT THIS PROVISION, YOU WOULD HAVE THE RIGHT TO SUE IN COURT AND HAVE A JURY TRIAL. The arbitration shall be commenced and conducted under the Commercial Arbitration Rules of the American Arbitration Association ("AAA") and, where appropriate, the AAA's Supplementary Procedures for Consumer Related Disputes ("AAA Consumer Rules"), both of which are available at the AAA website. The determination of whether a Dispute is subject to arbitration shall be governed by the Federal Arbitration Act. The parties agree that the arbitrator shall have exclusive authority to decide all issues relating to the interpretation, applicability, enforceability and scope of this arbitration agreement. Your arbitration fees and your share of arbitrator compensation shall be governed by the AAA Rules and, where appropriate, limited by the AAA Consumer Rules. If such costs are determined by the arbitrator to be excessive, Archblock will pay all arbitration fees and expenses. The arbitration may be conducted, at the option of the claimant, either in person or by video conference. The arbitrator will make a decision in writing, but need not provide a statement of reasons unless requested by a party. The arbitrator must follow applicable law, and any award may be challenged within a reasonable period of time (not to exceed 30 days) if the arbitrator fails to do so. Except as otherwise provided in the Terms, you and Archblock may litigate in court to compel arbitration, stay proceedings pending arbitration or to confirm, modify, vacate or enter judgment on the award entered by the arbitrator. Judgment upon any award rendered by the arbitrator(s) may be entered and enforcement obtained thereon in any court having jurisdiction. All arbitration proceedings shall be closed to the public and confidential and all records relating thereto shall be permanently sealed, except as necessary to obtain court confirmation of the arbitration award. Each party shall have the right to participate by video conference in order to minimize travel and expense burdens. Subject to Section [21] (Release and Indemnity), Section [20] (Limitations of Liability), and Section [19] (Disclaimer of Warranties) of the Terms, the arbitrator shall have authority to grant any form of appropriate relief, whether legal or equitable in nature, including specific performance.
Restrictions/No Class Actions. You and Archblock agree that any claim brought in connection with a Dispute, whether resolved through arbitration or not, will be brought between Archblock and you individually, and that you may not assert any such claim against Archblock as plaintiff or class member in any purported class or representative proceeding. To the full extent permitted by law, (i) no arbitration shall be joined with any other user of the Website or Services; (ii) no Dispute between you and Archblock is to be arbitrated on a class-action basis or will utilize class action procedures; and (iii) you may not bring any Dispute in a representative capacity on behalf of the general public, other users of the Website or Services or any other persons. If this specific provision is determined to be unenforceable, then the entirety of this Section will be null and void.
Right to Opt Out of Arbitration. You may opt out of the arbitration provisions of this Section by notifying Archblock in writing within thirty (30) days of the date you first registered for your Account. To opt out, you must send a written or email notification to Archblock that includes (i) your account name, (ii) your name, (iii) your address, (iv) your email address and (v) a statement indicating that you wish to opt out of the arbitration provisions of the Terms. Opting out of these arbitration provisions will not affect any other terms of the Terms. If you do not opt out as provided in this paragraph, then your continued use of your Account, the Site or the Services constitutes mutual acceptance of these arbitration provisions.
Exceptions to Informal Negotiations and Arbitration. You and Archblock agree that the following Disputes are not subject to the above provisions concerning informal negotiations and binding arbitration: (i) any Disputes seeking to enforce or protect, or concerning the validity of, any of your or Archblocks intellectual property rights; and (ii) any claim for injunctive relief.
Effect of Changes on Arbitration. Notwithstanding the provisions of Section 7 (Changes to the Terms and Website) above, if Archblock changes any of the terms of this Section after the date you first accepted the Terms (or accepted any subsequent changes to the Terms), you may reject any such change by sending us written notice (including by electronic mail to legal@archblock.com ) within 30 days of the date such change became effective, as indicated in the "Effective Date" date above or in the date of Archblock's email to you notifying you of such change (whichever is earlier). By rejecting any change, you are agreeing that you will arbitrate any Dispute between you and Archblock in accordance with the terms of this Section as of the date you first accepted the Terms (or accepted any subsequent changes to the Terms).
24. Waiver and Severability
No waiver by Archblock of any term or condition set forth in these Terms shall be deemed a further or continuing waiver of such term or condition, and any failure of Archblock to assert a right or provision under these Terms shall not constitute a waiver of such right or provision.
If any provision of these Terms is held by a court or other tribunal of competent jurisdiction to be invalid, illegal or unenforceable for any reason, such provision shall be eliminated or limited to the minimum extent such that the remaining provisions of the Terms will continue in full force and effect.
25. Force Majeure
We will have no responsibility or liability for any failure or delay in performance of the Website or any of the Services, or any loss or damage that you may incur, due to any circumstance or event beyond our control, including without limitation any flood, extraordinary weather conditions, earthquake, or other act of God, fire, war, insurrection, riot, labor dispute, accident, action of government, communications, power failure, or equipment or software malfunction.
26. No Third Parties
You agree that, except as otherwise expressly provided in these Terms, there shall be no third-party beneficiaries to the Terms other than the Indemnified Parties.
27. Headings
Headings of sections are for convenience only and shall not be used to limit or construe such sections.
28. Assignment
You may not assign or transfer any right to use the Website or the Services, or any of your rights or obligations under these Terms, without our express prior written consent, including by operation of law or in connection with any change of control. We may assign or transfer any or all of our rights or obligations under these Terms, in whole or in part, without notice or obtaining your consent or approval.
29. Remedies
Any right or remedy of Archblock set forth in these Terms is in addition to, and not in lieu of, any other right or remedy whether described in these Terms, under applicable law, at law, or in equity. The failure or delay of Archblock in exercising any right, power, or privilege under these Terms shall not operate as a waiver thereof.
30. Statute of Limitations
You and Archblock agree that regardless of any statute or law to the contrary but only to the extent permissible by law in each relevant jurisdiction, any claim or cause of action arising out of or related to the Services, the Website, or the Terms must be filed within ONE (1) YEAR after such claim or cause of action arose or be forever barred.
31. Electronic Notice
For contractual purposes, you (i) consent to receive communications from Archblock in an electronic form (including through email, the Website or the Services) and (ii) agree that all communications that Archblock provides to you electronically satisfy any legal requirement that such communications would satisfy if they were in any other written form. You are responsible for providing Archblock with your most current email address. In the event that the last email address you provided to Archblock is not valid, or for any reason is not capable of delivering to you any notices required or permitted by the Terms, Archblock's dispatch of the email containing such notice will nonetheless constitute effective notice.
32. California Users and Residents
Under California Civil Code Section 1789.3, California Users of the Site or Services receive the following specific consumer rights notice: "The Complaint Assistance Unit of the Division of Consumer Services of the California Department of Consumer Affairs may be contacted in writing at 1625 North Market Blvd., Sacramento, CA 95834, or by telephone at (916) 445-1254 or (800) 952-5210."
33. Entire Agreement
These Terms constitute the sole and entire agreement between you and Archblock with respect to the Website and the Services and supersedes all prior and contemporaneous understandings, agreements, representations, and warranties, both written and oral, with respect to the Website and the Services.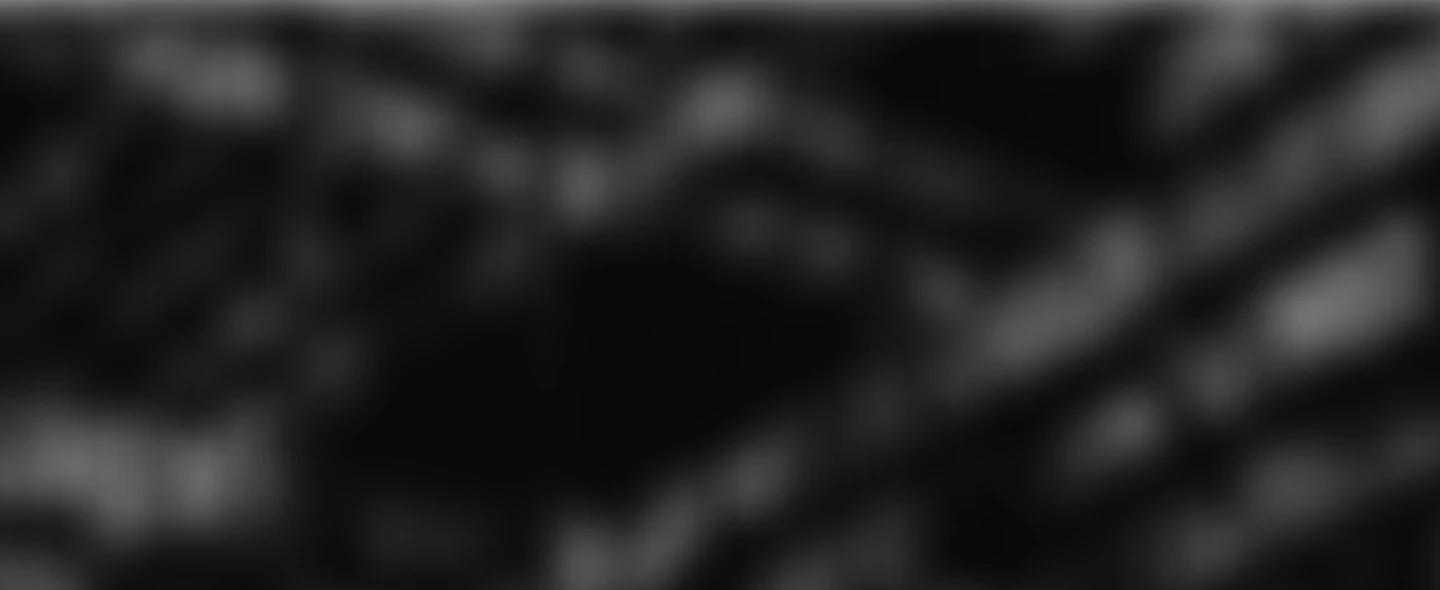 Your Comments and Concerns
All feedback, comments, requests for technical support and other communications relating to the Website and Services should be directed to: